Imagine getting to the top of your apartment building stairs and seeing this: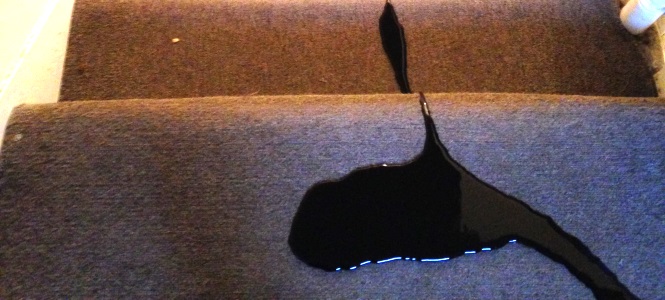 Uh-oh. Did I just move into a super-shady neighborhood? The blood trail goes all the way down the stairs to the bottom: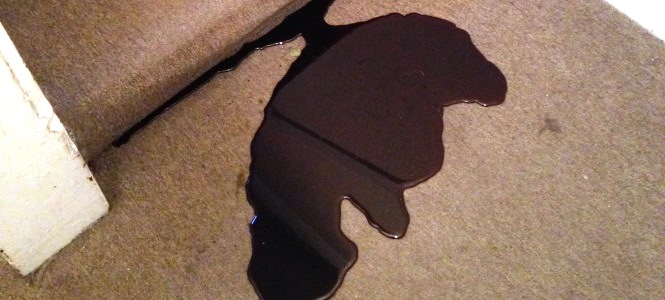 What the **** is going on here?!?!?!? Hold on a second while I search Google for "moving companies." I should probably see where this blood trail leads… or should I?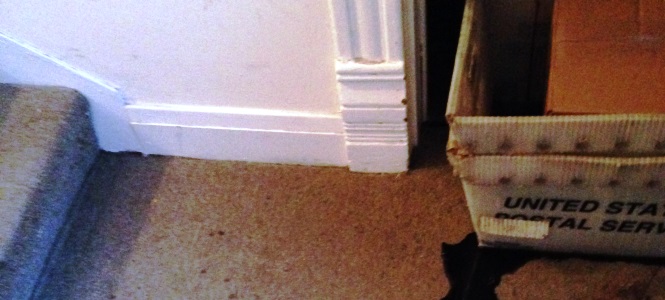 The mailman did it! Looks like the USPS decided to play kickball with a delivery of Gravity & Momentum Blood Syrup. That means there's good news and better news. The good news is that no one got whacked in my building. The better news is that this will all wash out with no problem.